As well as being Edinburgh's number one home electrical contractor did you know we offer the same first class service to Edinburgh landlords too? Whether you have one rental property, student rental homes or a buy to let portfolio, our fully accredited landlord service (everything from EICR reports to PAT testing) covers everything you need. 
But just what are your responsibilities as a private landlord and how can your Edinburgh electrician team at DC Electrical help?
Here's what you need to know. It is a private landlord's responsibility to ensure that an electrical safety inspection is carried out across all their properties at least every five years. Private landlords in Edinburgh and indeed across Scotland as a whole are legally required (under sections 13(4A) and 19B(4) of the Housing (Scotland) Act 2006) to ensure that all their properties are electrically safe and checked by a reputable Edinburgh electrician.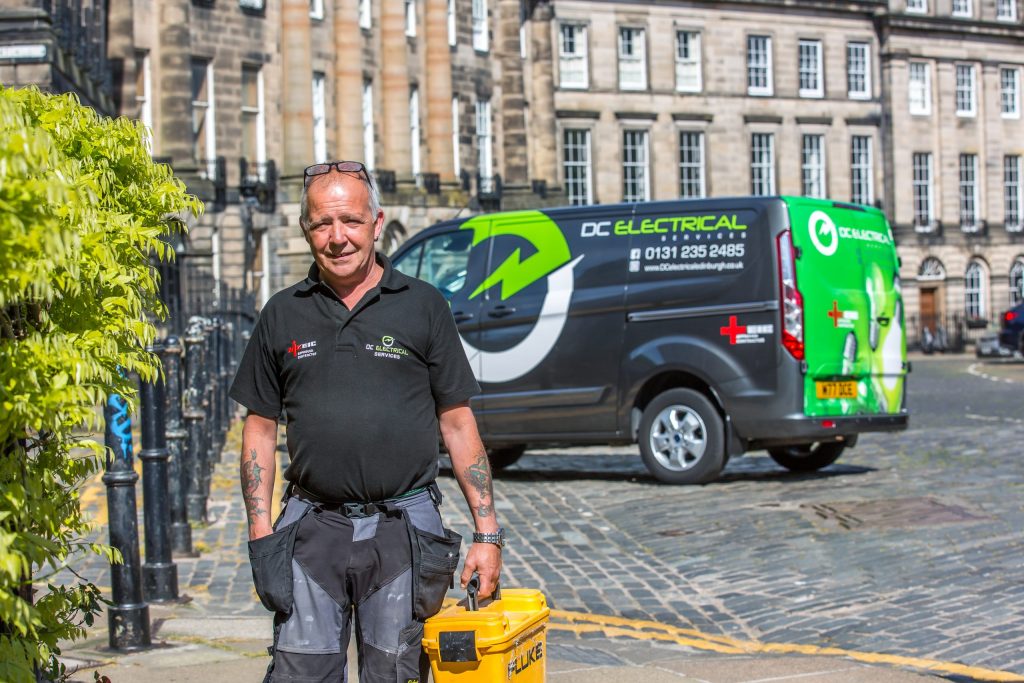 As part of the required electrical checks, landlords need to make sure that any installations that supply electricity, any appliances and any electrical fixtures and fittings supplied as part of the tenancy are in correct working order and a proper state of repair.
Scottish landlords (and those specifically based in the Edinburgh area) are required to ensure that all safety inspections are carried out by a fully qualified and accredited Edinburgh electrician. If any appliance or electrical aspect of the property in question fails the safety inspection this then needs to be replaced or immediately repaired.
The minimum legal requirements state that an electrical safety inspection must be completed before a new tenancy starts and also during an ongoing tenancy at periods of no more than five years from when your Edinburgh electrician last conducted a safety inspection.
A copy of both of the most up to date inspection reports must be presented to both new and current tenants so it is essential that these safety checks take place.
Your electrical safety inspection (conducted by your Edinburgh electrician) will be completed in two parts. Firstly there is an EICR (Electrical Installation Condition Report) which was previously known as a PIR (Periodic Inspection Report). This report focuses on the safety of the electrical fixtures, fittings and installations. There will also be a PAT (Portable Appliance Test) undertaken on any portable appliances that are provided as part of the tenancy by the landlord. It is worth knowing that you may have a Electrical Installation Certificate rather than an EICR if your property is a new build or has been fully rewired.
We know how many things need to be in place and boxes need to be ticked when renting out a property but our landlord services make sure you are legally compliant and your tenants are safe and secure. We can work with you to ensure you have everything you need in terms of electrical services and safety and you couldn't be in better hands.Get in touch with one of our friendly and knowledgeable Edinburgh Electrician team today and let us take it from there.