You may not be aware but the law surrounding fire alarms in Scotland is changing from February 2022. As Edinburgh's number one electrician team we can help guide you through all the changes in legislation and how the changes affect you and your Edinburgh home.
When it comes into effect early next year, the new law will state that all homes in Edinburgh and indeed across Scotland as a whole will need to have interlinking smoke alarms. By February 2022 all Scottish homes must have one smoke alarm in every room that you use the most (in many cases the family living room or kitchen diner space). One smoke alarm is also required in every hallway or landing area and a heat alarm is also required in every kitchen. The new laws also state that all smoke and heat alarms are required to be mounted on the ceiling of your property and they too also need to be interlinked.
The imminent changes are not just focussed on smoke and heart detectors. Any appliance in your home which is fuelled by carbon (for instance a boiler, heater, fire or flue) must also have a carbon monoxide detector in the room that your carbon appliance is located in. There is no requirement however for the carbon monoxide detector to be interlinked to the fire alarms but if it is battery operated then it must have sealed battery for the duration of its lifespan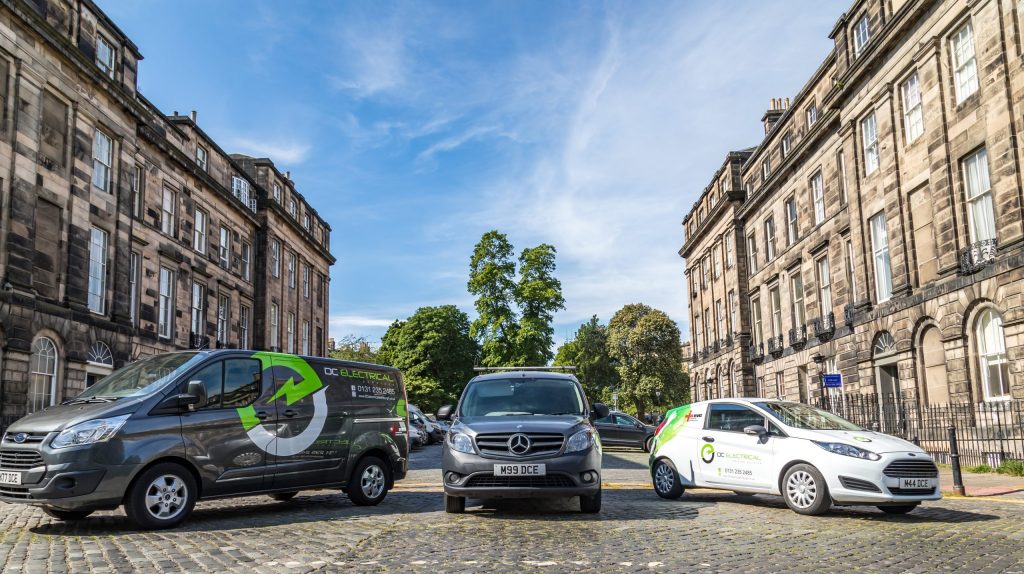 There are two main types of alarms you can use in your Edinburgh home to ensure you are compliant with the new laws and most importantly safe. These alarm types are sealed battery alarms and mains wired alarms. Both sorts of alarm types do not need WiFi to operate and are interlinked by radio frequency.
If you do decide to use battery operated alarms, they must be sealed in tamper proof units and be powered by long life lithium batteries.
Main wired alarms are cheaper in terms of hardware and the fact that they will need to be installed by a fully qualified Edinburgh electrician means that you can be rest assured that they are installed correctly and working as efficiently as possible.
When purchasing alarms it is paramount that each alarm complies with the following standards smoke alarms (BS EN14604:2005), heat alarms (BS 5446-2:2003) and carbon monoxide detectors (British Kitemark EN 50291-1) so it's best to double check against the new regulation guidelines when making any new hardware purchases.
By making the changes to your safety alarms will not only ensure that your home remains as safe as possible, the compliance will also be required as part of your Home Report if you look to sell your property in the future
We appreciate that the changes to the current legislation will result in many homeowners having to make changes to their current smoke and heat alarm system but this is where your friendly Edinburgh electrician team here at DC Electrical can step in. With over 20 years experience installing alarms across the Edinburgh region, we are here to help with all your home electrical needs and you couldn't be in safer hands. Get in touch today for more details on how we can bring your home safety alarm systems up to date with the changing requirements. We can talk you through the options, source and install the correct safety alarm systems bespoke to your property's needs. As Edinburgh's number one electrical contractor you can be rest assured that when you really need them the most, our installations won't let you down.