With new smoke alarm legislation affecting Edinburgh landlords and tenants alike, here at DC Electrical Edinburgh, we can help outline what is required and what you can expect in terms of keeping your Edinburgh property and tenants safe, as well as ensuring you are legally compliant.
All our Edinburgh electricians are fully trained & up to speed, but landlords & tenants should also know that the new rules now state that every (privately owned or rental) property in Scotland is now legally required to have interlinked fire alarms. This means that the fire alarms essentially talk to each other, when one alarm is set off then the other alarms they are linked with will set off too. As well as alarms being interlinked, all smoke & heat alarms should be mounted on the ceiling by a qualified Edinburgh electrician. If you do have a carbon fuelled appliance (such as fire, heater or boiler) then there is also a requirement for you to have a carbon monoxide detector too. This however does not need to be interlinked to the heat & smoke alarms in your Edinburgh home. It was before the February 2022 legislation, a legal requirement for private landlords to have interlinked smoke & heat alarms in their properties, so for all rental properties these should already be in place.
Do you know that the electrical issues are some of the most common reasons for house fires in the UK? Therefore having a certified, Edinburgh electrician you can trust is essential to your property's ongoing maintenance and of course safety. Every landlord in Edinburgh and indeed the whole of Scotland is legally required to carry out an electrical installation inspection which must include fittings, fixtures and any electrical appliances which come supplied with the property as part of the lease agreement. For tenancies which began after 2015, there is a requirement for all landlords in Scotland to provide an up to date inspection report before a tenancy commences. Any electrical appliances or items which a tenant brings with them to a property, do not fall under the remit for a landlord to carry out a safety check.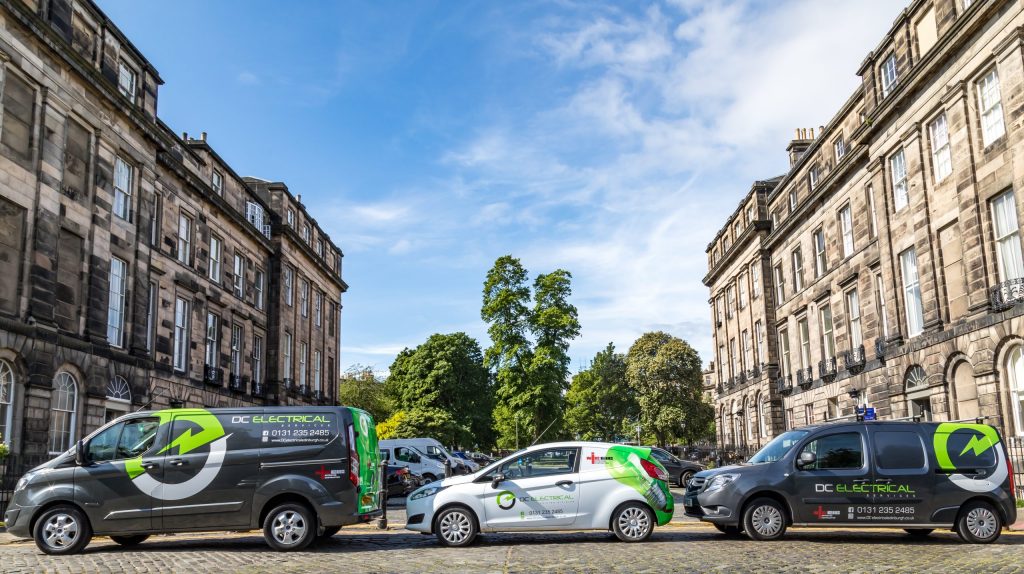 When your trusted Edinburgh electrician carries out your inspection reports, this is also an excellent time to check that all your heat, smoke and carbon monoxide alarms are all in correct working order. As well as the legal requirements around heat and smoke alarms, landlords are also required to ensure that any properties they let meet a  basic 'Repairing Standard' which is essentially a minimum level of repair rental properties need to have while they have tenants residing in them. There are some elements of rental Repairing Standard conditions which do relate to fire safety so are important to be aware of. These are that installations regarding heating, electricity and gas are in full working order and a reasonable state of repair. The same goes for any fittings, fixtures and appliances which are provided by the landlord, these must also be in a reasonable state and fit for purpose. The requirement for appropriate interlinked fire detection alarms (heat, smoke and carbon monoxide alarms) is, as standard and at least one smoke alarm in a property's living room, one smoke alarm in a hall and landing area and a heat alarm in every kitchen is also required too.
Whether you are an Edinburgh landlord, tenant or homeowner, we have a heat and smoke alarm solution for your property. As Edinburgh's premier electrician team and smoke detector installation experts, you can relax knowing your property is in safe hands.