Whether you have just moved into a new Edinburgh property, are looking at purchasing a new home or making some home improvements, your electrical supply and wiring system is the foundation of your Edinburgh home. Confusing? It can be! That's where our friendly & knowledgeable team of Edinburgh electricians here at DC Electrical can help.
If an Edinburgh property has not been rewired for 25 years or more then the chances are all or part of the system will need a home rewire. By investing in a home rewire with one of our Edinburgh electricians, you can ensure that your property is in keeping with current electrical safety standards and most importantly stays safe. It may be possible that the wiring of an older Edinburgh property may not be able to cope with increased home technology and the demands of modern living so upgrading your home electrical.s will only future proof your Edinburgh home for years to come.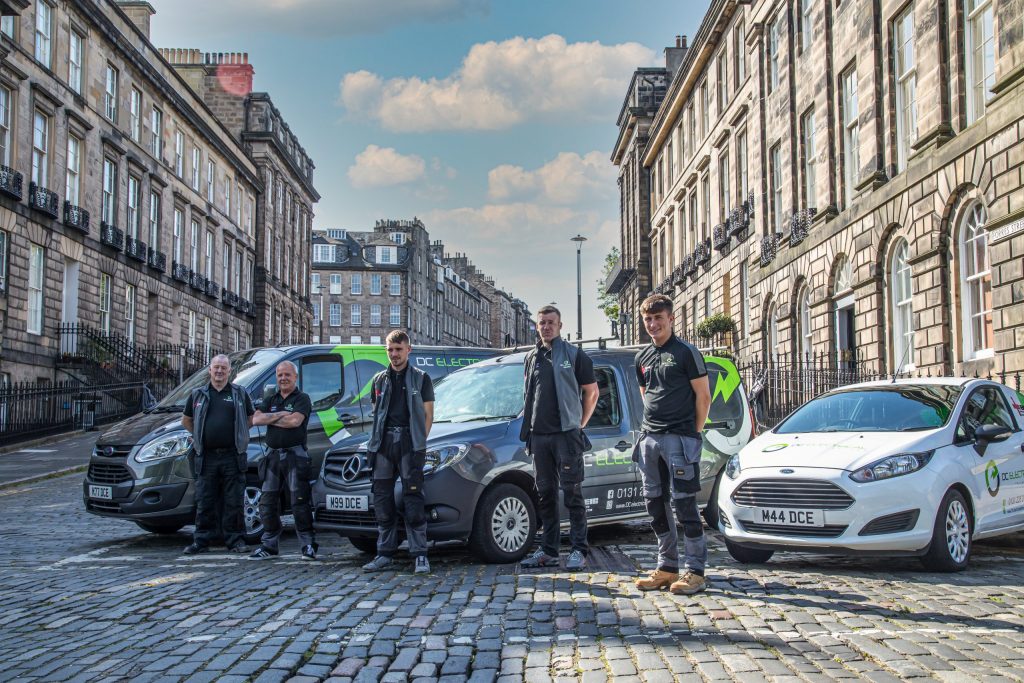 What sort of property would require a home rewire? If you are planning on making any major changes to your Edinburgh property or looking at undertaking a renovation project, it is worth bearing in mind that anything that constitutes a material alteration as set out and defined by building regulations will more than likely require a part or full home rewire (this will include the upgrade of your consumer unit / fuse box). If you are looking at adding an extension to your Edinburgh home then converting an attic or garage, the wiring related to this would need to conform to all the relevant safety standards & would also constitute new work. A home rewire review of your Edinburgh home would be advisable as any existing wiring would need to be double checked to ensure that is able to carry any additional electrical loads to a safe and satisfactory standard and also be double checked to make sure the cross bonding is adequate & that it is earthed to current safety standards.
Our friendly & highly skilled team of Edinburgh electricians here at DC Electrical will work hard to ensure that your home rewire runs as smoothly as possible. It is worth bearing in mind though when planning any work on your Edinburgh home which does involve a home rewire, that the work can be disruptive. Planning really is the key to ensuring that your home rewire project runs as smoothly as possible. That being said we do advise that any home rewire work is undertaken at the first fix stage and at the same time any plumbing work is undertaken and definitely prior to plastering. The first fix stage of your Edinburgh home rewire will include the installation of all switches & sockets & the new back boxes required. As well as undertaking a home rewire to upgrade your lighting and power circuits and supply, it is also a great time to look at upgrading your smoke detectors, central heating control & also the addition of any home SMART smart systems.
Whatever your electrical home rewire requirements, our team of friendly, Edinburgh based electricians can help guide you through the process and help deliver your home rewire project to the highest possible standard. For more information on all our services and how we can help be part of your next project just get in touch today.